Napa Valley Naturals
Posted on Monday, October 15th, 2012 at 9:39 am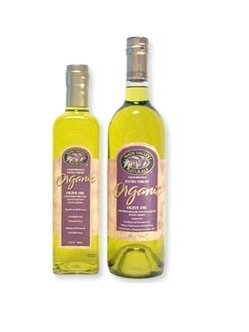 Napa Valley Naturals knows that great cooking must start with great cooking oils. That's why this small family-owned company is committed to bringing you the finest cooking oils, all natural extra virgin olive oil, Italian balsamic vinegar, and aged artisan vinegars. All of Napa Valley Naturals' products are made with all-natural or organic ingredients. Their award winning vinegars and cooking oils come in a several different flavors and varieties. Whether you're looking for grapeseed or safflower oils to cook with, raspberry or pomegranate balsamic vinegar for a tasty salad dressing, or just good old fashioned plain extra virgin olive oil and vinegar to dip fresh bread into, Napa Valley Naturals has you covered.
The company is also committed to environmental and community-based causes. 10% of their profits are donated to groups that support environmental preservation, sustainable agricultural practices, hunger prevention, or health initiatives, so when you buy any Napa Valley Naturals product, you know you're helping to make a difference.
According to their official online marketplace, individual bottles of Napa Valley Naturals range in price from $6.00 to $15.00 with larger gallon jugs of oil selling for $20.00 to $50.00. Prices may vary in individual stores. Visit the official Napa Valley Naturals website for ordering information and complete product details. Napa Valley Naturals operates out of San Francisco, California.