Save on Your Pet with IAMS Lifelong Rewards Newsletter!
Posted on Wednesday, March 19th, 2014 at 11:06 am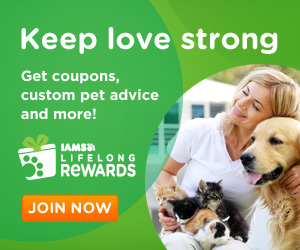 Sign up for the IAMS Lifelong Rewards newsletter to receive special offers and coupons to help you save big on your furry friend! You'll also receive information on nutrition, health, behavior, training tips, and care from IAMS pet experts!