FREE Box of Jiffy Corn Muffin Mix ~ Today Only!
Posted on Tuesday, August 11th, 2015 at 8:33 am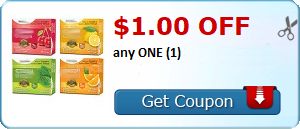 Are you head out shopping today? Be sure to pick up your FREE box of Jiffy Corn Muffin Mix!  TODAY ONLY, Aug 11!
Be sure to add this week's Healthy Offer to your account too: Save 20% on any single purchase of loose Cherries
Simply head to your favorite store that works with SavingStar (See all participating stores HERE), purchase a Jiffy Corn Muffin Mix and then submit your receipt to SavingStar for a 100% cash back refund!
How do you use Jiffy Corn Muffin Mix? Got a great recipe to share? Tell us in the comments below!