FREE Sparkling ICE Beverage Coupon
Posted on Tuesday, June 30th, 2015 at 8:22 am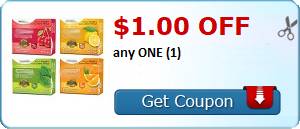 There's a FREEBIE available today from SavingStar!
Save 100% when you buy any ONE (1) 17 oz. bottle of a Sparkling ICE® water, lemonade or iced tea..Expires 7/2/2015
Be sure to add this week's Healthy Offer to your account too: Save 20% on any single purchase of loose Bananas
Simply head to your favorite store that works with SavingStar (See all participating stores HERE), purchase a Sparkling ICE and then submit your receipt to SavingStar for a 100% cash back refund!
What's your favorite flavor of Sparkling ICE? Tell us in the comments below!