Posted on Monday, May 9th, 2016 at 11:21 am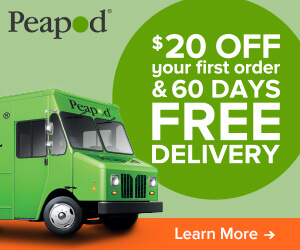 Have you ever tried a grocery delivery service? These can make life so much easier and time efficient.
For a limited time, the grocery delivery service Peapod is offering $20 Off Your First Order. That's $20 of free groceries! Sign up HERE!
 ** Free delivery for 60 days.
** Use Promo Code: DP20FD at checkout
** Expires: 6/30/16
** Available in these markets:
Chicagoland, Milwaukee, S.E. Wisconsin, Indianapolis
 Connecticut, Massachusetts, Rhode Island, Southern New Hampshire
 New York, New Jersey
 Maryland, Virginia, Washington D.C.
 Philadelphia, S.E. Pennsylvania, Central Pennsylvania
Posted in: Coupon Codes | Comments (0) | Join Discussion